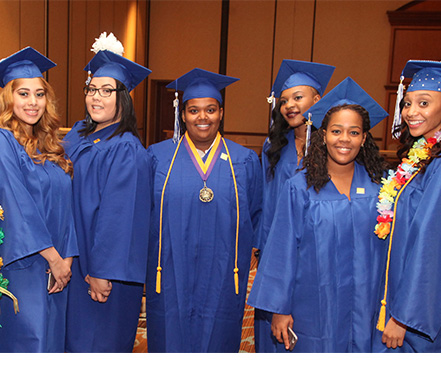 Nevada Career Institute
Committed to providing quality hands-on career training.
Nevada Career Institute is committed to helping students learn the skills they need to begin successful new careers, and has been providing affordable job-focused career training in the Las Vegas area since 1993.
At Nevada Career Institute you can learn the office and business skills you need to get ahead in today's business world or you can learn the medical skills and knowledge to begin or advance your career in the health care industry. Our affordable short-term training programs are designed to provide you with the practical job skills and education you need to succeed.
Discover for yourself what Nevada Career Institute can do for you and how we can help you prepare for a rewarding new career today.
Graduation Commencement Information
Our next Graduation Commencement ceremony is Friday, May 31, 2019. Visit the Commencement Information page for ceremony details and to register to attend.