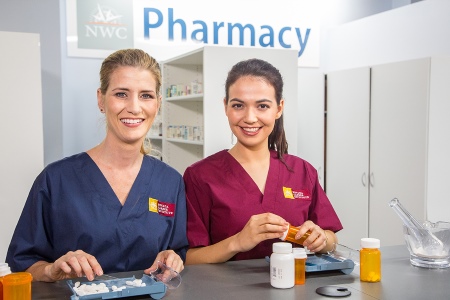 Pharmacy Technician
The many miracles of medication
Serving Students Since 1993
Nevada Career Institute - Opportunity
Nevada Career Institute - Serving Students Since 1993
Pharmacy Technician Course Activities
As a Pharmacy Technician, your job tasks and responsibilities may include: receiving incoming prescriptions, transcribing physician's orders, calculating doses, using drug distribution systems, preparing IVs, packaging medications, filling patient cassettes, labeling prescriptions, and interfacing with patients. Best of all, your career skills will travel with you wherever you go.
Pharmacy Technicians typically perform the following tasks:
Collecting information to fill prescriptions from customers or health professionals
Measuring amounts of medication for prescriptions
Sterile and non-sterile drug compounding
Packaging and labeling prescriptions
Organizing inventory and alerting pharmacists to shortages of medications or supplies
Accepting payment for prescriptions and process insurance claims
Recording customer or patient prescription information
Answering customer phone calls
Arranging for customers to speak with pharmacists to answer questions about medications or other health matters
Request Information!
Learn more about Nevada Career Institute and our programs.
* By requesting information, I consent to be contacted by a Nevada Career Institute representative via telephone, email or text message at the number(s) provided. There is no obligation to enroll. Privacy Policy