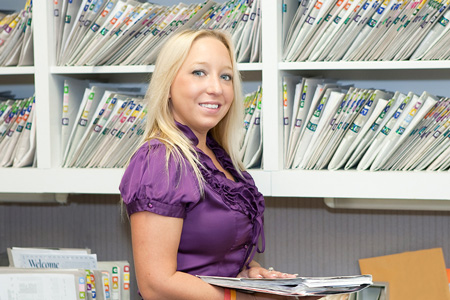 Associate of Science in Healthcare Administration
Earn the credentials you need to help advance your health care career
Serving Students Since 1993
Nevada Career Institute - Opportunity
Nevada Career Institute - Serving Students Since 1993
Associate of Science in Health Care Administration Course Activities
Health care Administrators organize and manage health information data by ensuring that it maintains its quality, accuracy, accessibility, and security in both paper files and electronic systems. They use various classification systems to code and categorize patient information for insurance reimbursement purposes, for databases and registries, and to maintain patients' medical and treatment histories.
Request Information!
Learn more about Nevada Career Institute and our programs.
* By requesting information, I consent to be contacted by a Nevada Career Institute representative via telephone, email or text message at the number(s) provided. There is no obligation to enroll. Privacy Policy