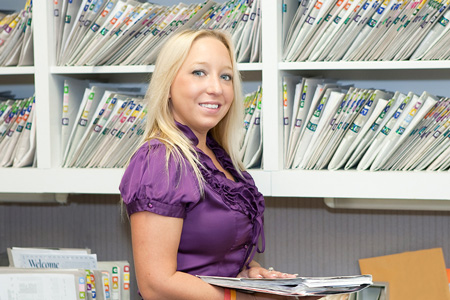 Associate of Science in Healthcare Administration
Earn the credentials you need to help advance your health care career
Student Success Stories
"Since graduation, I have worked in all aspects of the medical field from family practice to sleep disorders. I make great money, and my life is very full! Thanks NCI and thanks Mrs. K!"
Denise S.
"I like to be around people and like to help others so the medical field is the best for me. I'm really proud of myself and I'm happy with my career."
Christina C.
"My future looks hopeful. My future looks independent. My future looks secure because I know that I have skills that can carry me anywhere."
Cynthia M.
"Tell us your story!
How did your experience at Nevada Career Institute help you? Did our career services team help you find a job after you graduated? Have you been promoted to a new position?
If you have a story you would like to share, we would love to hear it! "
Nevada Career Institute Family
Associate of Science in Healthcare Administration Careers
Work Environment
Students receive a well-rounded understanding of health care finance, human resources, health care administration, reimbursement systems and health care records, as well as regulatory, ethical and legal issues affecting health care organizations.
Successful graduates of the program can seek promotions at a higher level of employment within organizations.
More information, including median wages and the job outlook for Healthcare Administrators can be found in the Occupational Outlook Handbook published by the U.S. Department of Labor, Bureau of Labor Statistics.
Get started now!
Learn more about Nevada Career Institute and our programs.