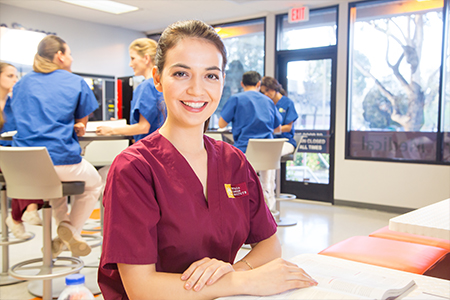 Medical Insurance Biller & Coder
Recording and coding patient health information.
Serving Students Since 1993
Nevada Career Institute - Serving Students Since 1993
Nevada Career Institute - Opportunity
Medical Insurance Biller & Coder Careers
Work Environment
The Medical Insurance Billing program at Nevada Career Institute is designed to provide the fundamental knowledge and education needed to begin working with medical and insurance records as a medical insurance biller and coder or medical records and health information technician.
Graduates of the program routinely find jobs working in:
Physician's offices
Medical clinics
Hospitals
Nursing care facilities
And other health care related facilities.
Quick Facts about Medical Insurance Billers & Coders*
Employment of Medical Insurance Billers is projected to grow 13 percent nationally from 2016 to 2026, faster than the average for all occupations.
The increasing adaptation and use of electronic health records (EHRs) will continue to change the job responsibilities of Medical Insurance Billers.
Most Medical Insurance Billers work full time. In health care facilities that are always open, such as hospitals, they may work evening or overnight shifts.
An aging population will require more medical services, and Medical Insurance Billers and Coders will be needed to organize and manage the older generations' health information data.
Medical Insurance Billers typically work in offices and may spend many hours in front of computer monitors. Some technicians may work from home.
*Source: https://www.bls.gov/ooh/healthcare/medical-records-and-health-information-technicians.htm. For the latest national information, please visit U.S. Bureau of Labor Statistics.
Request Information!
Learn more about Nevada Career Institute and our programs.
* By requesting information, I consent to be contacted by a Nevada Career Institute representative via telephone, email or text message at the number(s) provided. There is no obligation to enroll. Privacy Policy