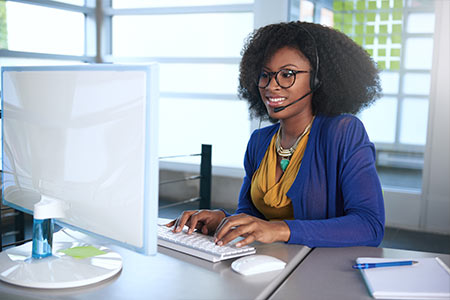 Business Office Administration
Learn the skills to get ahead in today's constantly changing business world.
Business Office Administration Course Activities
The Business Office Administration program at Nevada Career Institute provides the education and training needed to begin a career working in a wide variety of business settings.
Business Office Administrative Professionals typically perform the following tasks:
Prepare and edit routine memos, reports, bills, and other documents
Handle incoming and outgoing mail, email and faxes
File and maintain paper or electronic records
Perform data entry and maintain databases and filing systems
Answer telephones and take messages or transfer calls
Provide customer assistance, listen to customers' questions and concerns and provide feedback
Track or record details of customer contacts and actions taken
Carry out financial transactions and perform basic bookkeeping
Copy, file, and maintain paper and electronic documents
Schedule appointments and update event calendars
Enter customer data and send correspondence
And more!
Request Information!
Learn more about Nevada Career Institute and our programs.
* By requesting information, I consent to be contacted by a Nevada Career Institute representative via telephone, email or text message at the number(s) provided. There is no obligation to enroll. Privacy Policy